Erfindungsmeldung
Sicheres Hochladen einer Erfindungsmeldung, exklusiv für Wissenschaftler
Newsletter
Hier können Sie unseren Newsletter abonnieren.
Direktkontakt
Diese E-Mail-Adresse ist vor Spambots geschützt! Zur Anzeige muss JavaScript eingeschaltet sein!
In vivo polysialylation to enhance the pharmacokinetic profile of therapeutic proteins and immunomodulation
polysialic acid, polysialylation, glycopolymer, plant expression system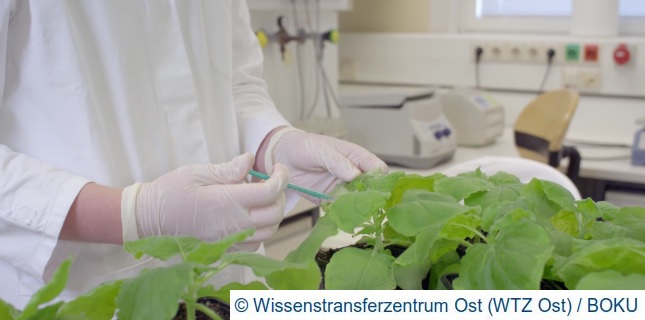 Kurzbeschreibung:
An important factor for the clinical and commercial success of protein based drugs lies in optimal bioavailability, which is a major challenge for pharmaceutical industry. It has been shown that Polysialic acid (PolySia), large negatively charged sugar chains, has the ability to modulate protein pharmacokinetics, bio-distribution and bioavailability. In addition, PolySia contributes to anti-inflammatory processes.
Kontakt:
TransMIT GmbH
Kerkrader Str. 3
35394 Gießen
Telefon: +49 (6 41) 9 43 64 - 0
E-Mail: patente@transmit.de