Erfindungsmeldung
Sicheres Hochladen einer Erfindungsmeldung, exklusiv für Wissenschaftler
Newsletter
Hier können Sie unseren Newsletter abonnieren.
Direktkontakt
Diese E-Mail-Adresse ist vor Spambots geschützt! Zur Anzeige muss JavaScript eingeschaltet sein!
Main allergen of bee venom for hyposensitization against bee venom allergy
Diagnostics, bee venom allergy, main allergen, Api m 10, insect venom allergies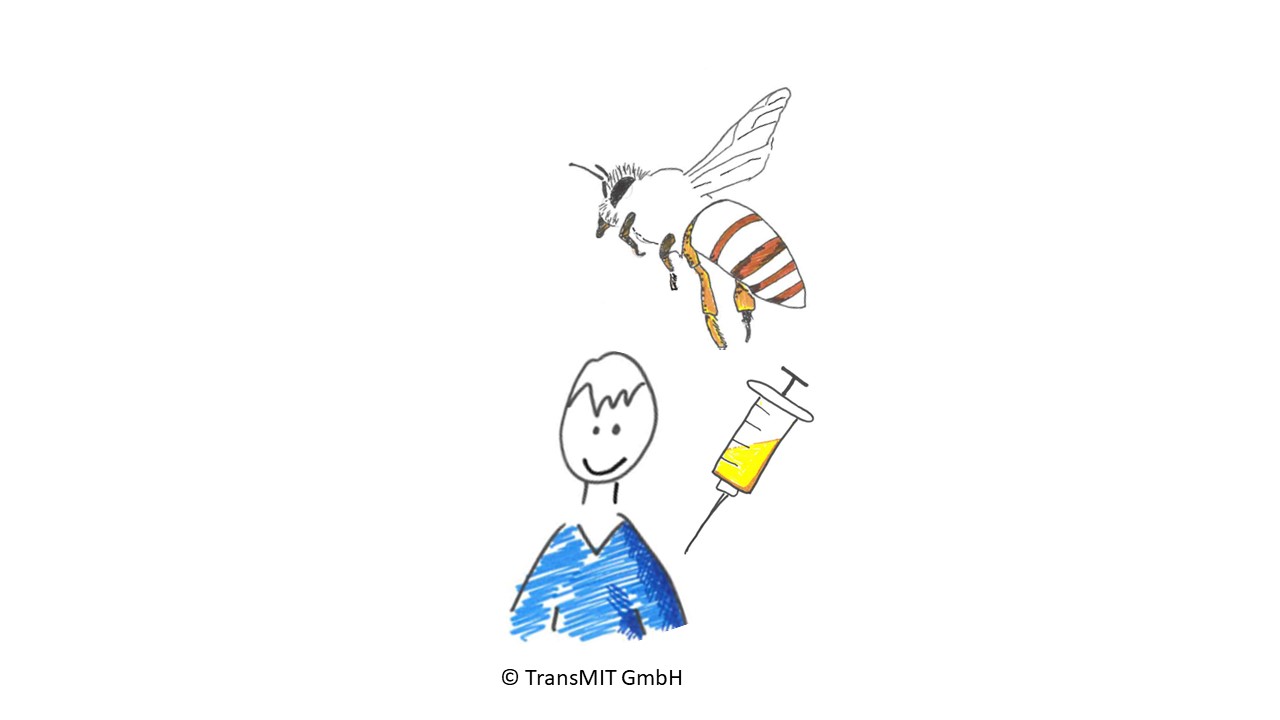 Kurzbeschreibung:
In people with bee venom allergies, a sting can cause a sometimes life-threatening anaphylactic reaction. This reaction is caused by IgE antibodies directed against the bee venom ingredients. A reliable diagnosis is therefore very important for those affected.
Kontakt:
TransMIT GmbH
Kerkrader Str. 3
35394 Gießen
Telefon: +49 (6 41) 9 43 64 - 0
E-Mail: patente@transmit.de