Erfindungsmeldung
Sicheres Hochladen einer Erfindungsmeldung, exklusiv für Wissenschaftler
Newsletter
Hier können Sie unseren Newsletter abonnieren.
Direktkontakt
Diese E-Mail-Adresse ist vor Spambots geschützt! Zur Anzeige muss JavaScript eingeschaltet sein!
Cleaning attachment for biofilm removal - Galvoclean
Dental medicine, periodontology, scaler, cleaning, prophylaxis, biofilm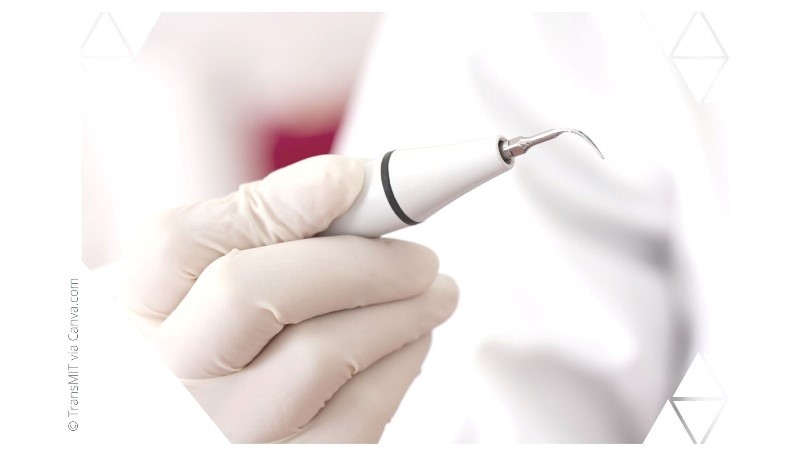 Kurzbeschreibung:
Effective removal of biofilm is essential for good oral health. Inflamed gum pockets are more difficult to clean due to their nature. The cleaning attachment presented here complements conventional procedures by introducing an electric current and an irrigation and electrolyte solution. The electrolysis complements and enhances both the local cleaning effect and the bactericidal effect.
Kontakt:
TransMIT GmbH
Kerkrader Str. 3
35394 Gießen
Telefon: +49 (6 41) 9 43 64 - 0
E-Mail: patente@transmit.de