Newsletter
Wünschen Sie regelmäßige Informationen zu
neuen Technologie-Angeboten
Fördermitteln
Wissenswertes zum Thema Fortbildung
Dann nutzen Sie unseren Newsletter-Service!
Erfindungsmeldung
Sicheres Hochladen einer Erfindungsmeldung, exklusiv für Wissenschaftler
Direktkontakt
Diese E-Mail-Adresse ist vor Spambots geschützt! Zur Anzeige muss JavaScript eingeschaltet sein!
Cyanine dyes for in-vivo staining of microorganisms
host-pathogen interactions, DNA-staining, monitoring of therapeutic success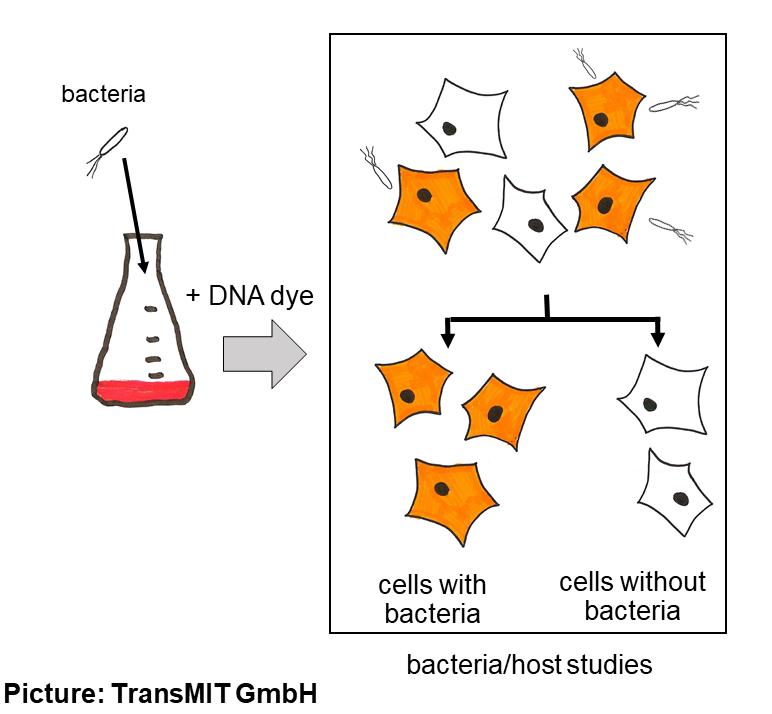 Kurzbeschreibung:
The innovation presented herein provides cyanine dyes which can be used for in vivo-staining of microorganisms without reduction of the viability of the stained microbes. It is no longer necessary to genetically manipulate the pathogens which are to be investigated (microscopically observed).
Kontakt:
TransMIT GmbH
Kerkrader Str. 3
35394 Gießen
Telefon: +49 (6 41) 9 43 64 - 0
E-Mail: patente@transmit.de