Erfindungsmeldung
Sicheres Hochladen einer Erfindungsmeldung, exklusiv für Wissenschaftler
Newsletter
Hier können Sie unseren Newsletter abonnieren.
Direktkontakt
Diese E-Mail-Adresse ist vor Spambots geschützt! Zur Anzeige muss JavaScript eingeschaltet sein!
Yeast Surface Catalysis (YSC) Platform
Cephalosporin, Antibiotic production, 7-ACA, Single-pot conversion, Immobilisation, Surface Display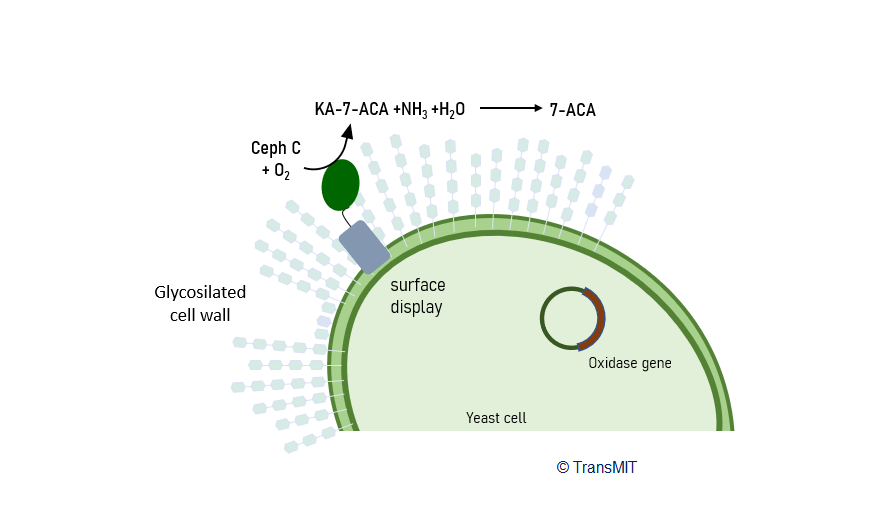 Kurzbeschreibung:
This technology provides D-Amino Acid Oxidase immobilized via surface display on yeast cells. It can be easily produced and used for the production of the Cephalosporin antibiotics precursor 7-ACA. No undesirable H2O2 is produced, and a single-pot conversion is possible saving valuable process time and production costs.
Kontakt:
TransMIT GmbH
Kerkrader Str. 3
35394 Gießen
Telefon: +49 (6 41) 9 43 64 - 0
E-Mail: patente@transmit.de