Erfindungsmeldung
Sicheres Hochladen einer Erfindungsmeldung, exklusiv für Wissenschaftler
Newsletter
Hier können Sie unseren Newsletter abonnieren.
Direktkontakt
Diese E-Mail-Adresse ist vor Spambots geschützt! Zur Anzeige muss JavaScript eingeschaltet sein!
Device for generating ion beams with adaptable ion beam profiles
free-form optics, ion beam sputter deposition, coating, ion beam etching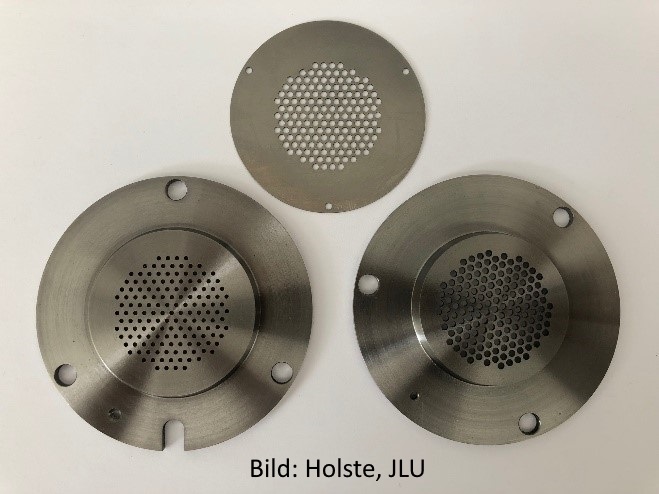 Kurzbeschreibung:
In this novel ion source, the arrangement of the extraction apertures of individual gratings as well as the distances between the individual gratings of an extraction grating system can be continuously changed. The beam profile achieved in this way enables, for example, a homogeneous conformal coating of a freeform.
Kontakt:
TransMIT GmbH
Kerkrader Str. 3
35394 Gießen
Telefon: +49 (6 41) 9 43 64 - 0
E-Mail: patente@transmit.de